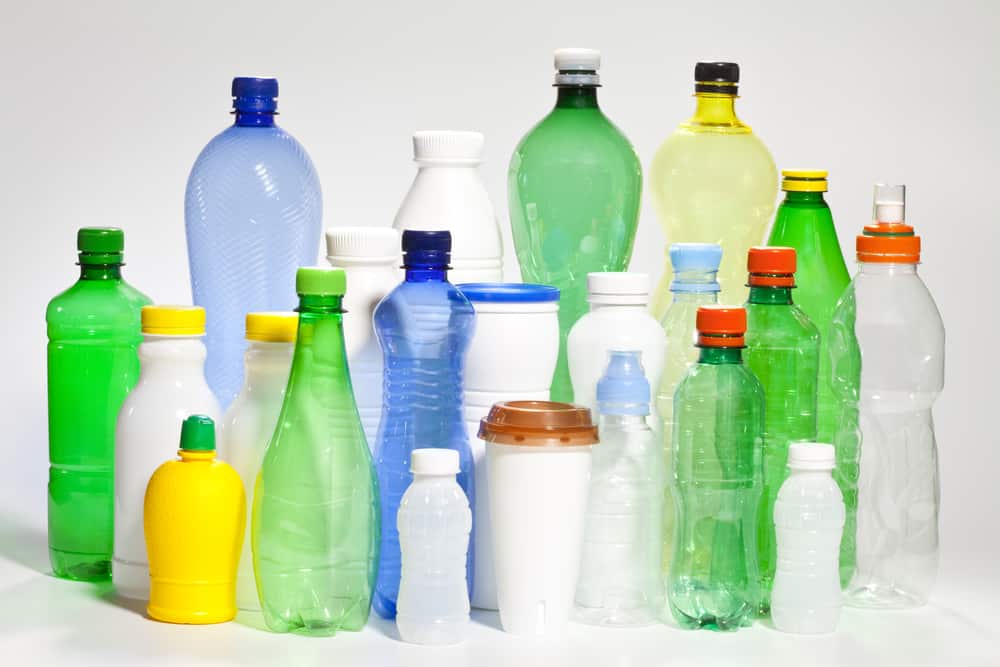 The below international "chasing arrow" symbols are located on all plastic containers and products. It is there to be able to identify the type of plastics used in the manufacturing process. But what does each one mean and how can you identify which ones are safe for your health?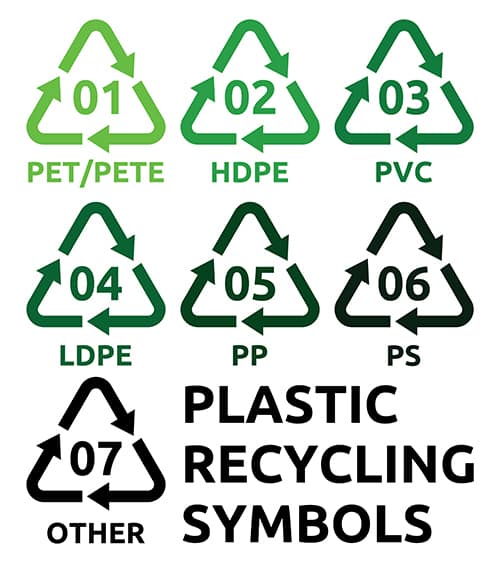 What The Numbers And Abbreviations Mean
#1 – PET (Polyethylene Terephthalate): PET plastics are one of the most common type of plastics used around the world. Most water and fizzy drink bottles are made from PET plastics. It is manufactured for single use only and repeated use can cause leaching of the plastic into the fluid. Bacteria also thrives in PET environments.
#2 – HDPE (High-Density Polyethylene): HDPE is a rigid type of plastic that is commonly used to make the containers for detergents and cleaning products. It is also used for milk containers and toys.
#3 – PVC (Polyvinyl Chloride): PVC is one of the softer and malleable plastics. It is commonly used in processed food packaging, olive oil bottles, teething rings and for many technology products such as computer cables.
#4 – LDPE (Low-Density Polyethylene): LDPE plastics are used in bread packaging, different squeezable bottles and many different shrink wrap products.
#5 – PP (Polypropylene): PP plastics are very tough and lightweight. PP is commonly used in manufacturing nappies, butter and yoghurt containers, plastic bottle tops and even rope.
#6 – PS (Polystyrene): PS is very lightweight and cheap to manufacture. It is used in egg cartons, disposable cutlery, disposable drinking cups and even as insulation in the home.
#7 – Other (BPA, Polycarbonate and LEXAN): BPA is the one plastic that receives more attention and concern than all the others. BPA can easily leach into fluids and foods and because it is a xenoestrogen it can disrupt many of the endocrine and hormone functions in the body. It is used to make a wide variety of food containers and water bottles. It is also commonly used to line tin cans.
Which Plastics Are Harmful To Your Health?
From all the studies we have to date, it is highly advisable to stay away from numbers 3 and 7. There has been lots of studies over the last 15-20 years that have looked at the health impacts of BPA's, but the one that has generated most attention has been this one. The study was published in the Journal of  The American Medical Association and heavily linked BPA plastics to heart disease, cancer, diabetes and inflamed livers.
While I would absolutely advise limiting your exposure to all of these plastics (not always possible, I know), it appears that numbers 2 and 5 are slightly safer than the other (less leaching), but you should still definitely avoid microwaving foods that are contained in these plastics.