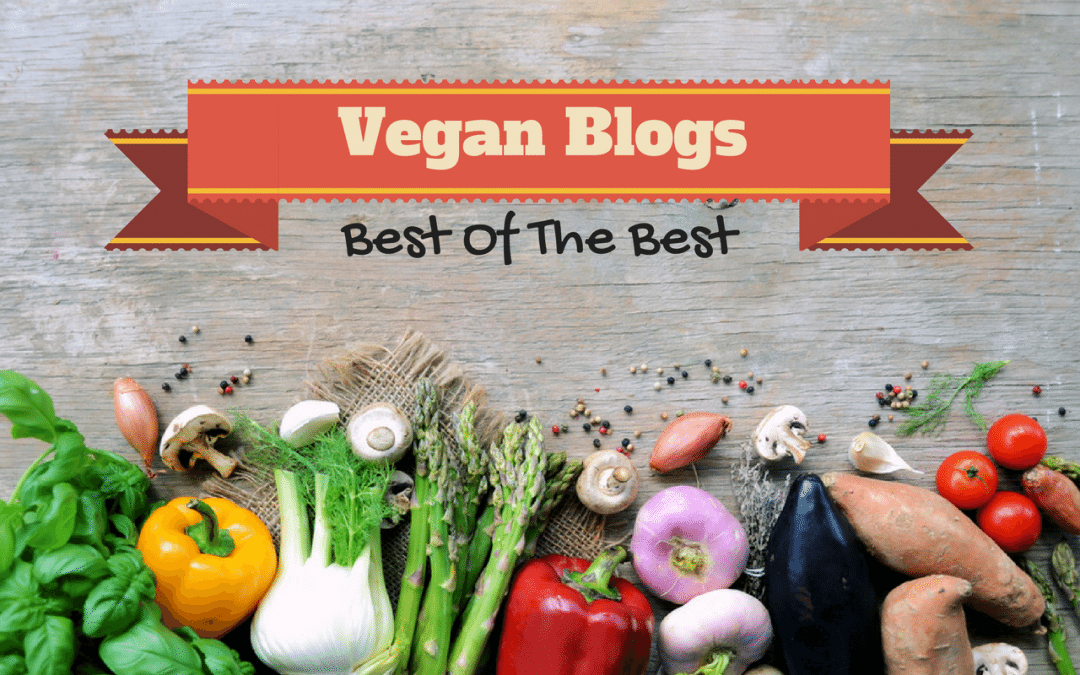 Vegan blogs are a great! And vegan blogs are also one of the main reasons that veganism has grown so much over the last 10 years. They inspire people to make fundamental and lasting changes in their lives.
There are now thousands of blogs to choose from. Blogs on nutrition, health, animal rights, recipes, environmental issues…..the list is endless.
I am often struck and blown away by how creative these blogs are now becoming and the direction they are now taking veganism. I am even getting friends and family saying to me: "oh, I cooked a recipe that I found on such and such a blog and it was delicious". Times are clearly changing.
Below I have compiled a list of my favourite vegan blogs. I have put them into 3 categories: health and nutrition, recipes and environment and animals.
I am always on the lookout for new blogs to get inspired by, so if I have missed any good ones, then please leave a comment in the comments section below and I will update this list on a regular basis.
(Just as an FYI – the blogs are in no particular order!)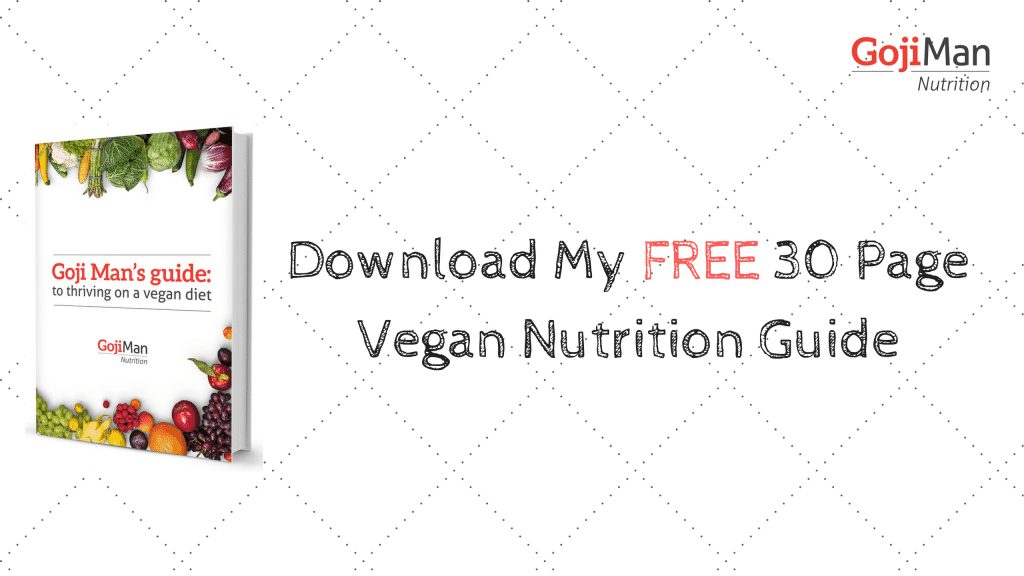 Vegan Blogs – Health and Nutrition
Dr John McDougall has one of the most inspirational vegan blogs on the internet and he inspires me more than most. His blog has tons of information covering everything from recipes, health education, a nutrition program, success stories about people who have reversed chronic diseases, apps, videos, podcasts, discussion boards and even a shop where you can buy nutritious food. If you are looking to regain your health or get healthy, then this is the first place you should stop.
Nutrition Facts is a website run by Dr Michael Greger. This website and blog is one of my favourite health resources on the internet. Dr Greger is a physician and bestselling author. He is also an internationally renowned public speaker. Nutrition Facts.Org provides daily blogs and videos on the latest nutrition research. The information is presented in easy to understand way that leaves you informed and ready to take on the world. Again, if you want to lead a healthy life, regain your health or simply want to understand the best foods to eat for optimal health then visit the blog and website. Dr Gregers latest book: How Not To Die is also a must read!
Dr Neal Barnard is another leading physician who advocates a plant and vegan based diet. Neal Barnard set up the Physicians Committee which is a leading revolution in the world of medicine. The committee has a membership of over 12,000 physicians and doctors and also has over 150,000 committed members from all around the world. The Committee aims to educate doctors about how modern diseases can be treated and reversed on plant based diets. All diseases are looked at from heart disease, cancer, diabetes and obesity. By putting prevention at the forefront of Dr's minds, the committee empowers Dr's and patients to take control of their own lives.
The Center for Nutrition Studies was set up in 2007 by Dr Colin Campbell. The Center was set up following a lifetimes worth of nutrition research and the world famous China Study (if you have never read it then buy it!). The centre also runs one of my favourite vegan blogs which provides daily and weekly articles on everything from health and nutrition, recipes, plant based nutrition courses and lots of other useful information. A very good nutrition resource!
Ok, not strictly a blog, but this entry was always going to be in my list. The website is a great resource for health articles and scientific facts as well as plant based recipes. The website was born out of the bestselling documentary also titled: Fork Over Knives. If you haven't seen the film, where have you been the last 10 years? The film and website examine the claim (or as I like to call it – truth) that most degenerative diseases today are caused by poor nutrition and that most of these diseases can indeed be controlled, prevented and reversed by removing animal based foods from your diet. This is where it all started for me. If you have been thinking about transitioning to a vegan diet then I strongly recommend you watch the film, if you haven't already done so (available on Netflix in most countries).
The blog is run by Robert Cheeke, a 36-year-old vegan bodybuilder from the U.S. Robert turned vegan at 15 and between 1995 and 2003 had gained 75 pounds in muscle following the adoption of a plant based diet. On the blog there is so much information if you are looking to build healthy muscle on a plant based diet. There is everything from meal plans, forums, articles and a nice resources section. Robert is one of many who are dispelling the myth that vegans are "weak and skinny". Definitely worth a look……even if you aren't into bodybuilding!
Vegan Blogs – Recipes
The Oh She Glows vegan blog was created by Angela Liddon, a leading bestseller author. For over 6 years Angela has created over 600 recipes (all free) that enable people to live healthier lifestyles. Her goal is to encourage more people to transition to plant-based diets by developing mouth-watering vegan recipes. Her recipes are also great for parents who are trying to get their children to eat healthier foods (her recipes work a treat on even the pickiest of children). Most of the recipes on the blog are also gluten free and allergy friendly!
https://www.instagram.com/p/BGXPFIDB1VP/?taken-by=ohsheglows
Laura Millers blog (Raw. Vegan. Not Gross) is one of the most vibrant vegan blogs on the internet. Laura Miller is an American vegan who has had well over 87 different jobs before stumbling on her real passion in life. Predominantly raw vegan recipes. Her recipes are bright, colourful and super tasty. Oh, and highly nutritious. She also has a series on Tastemade, which is EPIC. So check it out!
If you love a vegan blog with tons of attitude, then look no further. But be warned. The content contains more expletives than a wound up Gordon Ramsey. If you have a great sense of humour and love delicious and affordable recipes, then this is the blog for you.
Dreena has been vegan for well over 20 years. During this period, she has built up a substantial recipe portfolio that includes a number of bestselling books. Her recipes are centred around bringing families together with whole-food recipes that look and taste great.
If you love tasty food with minimal fuss, then this is your blog. The website is the brainchild of Dana and John (married) who wanted to offer one-bowl recipes that can be made from scratch in under 30 minutes (and who doesn't need this in their lives!). The food photography on this website is stunning, so give it a glance. But be warned, you will salivate!
The Post Punk Kitchen was actually a TV cooking show that aired for 2 years between 2003-2005. Fortunately for all of us, when the show was stopped, the website and blog went full steam ahead. This has resulted in a number of well received cookbooks. The blog is run by Isa Chandra Moskowitz who is also a bestselling vegan cookbook author.
The vegan Yack Attack blog is run by Jackie Sobon. It covers a wide spectrum of vegan recipes from delicious desserts, nutritious meal ideas and even raw recipes for those raw veganists. There is literally something for everyone. I love how simplistic and appetising many of the recipes are. Give it a look over!
What a couple of years it has been for Ella Woodward. It was only a few years back In 2011 that she was diagnosed with a serious disease (Postural Tachycardia Syndrome POTS). She was bed-bound and exhausted. After trying medications for 6 months she soon realised that this wasn't going to be her solution. So she began her journey. After experimenting with her diet and removing meat, dairy, eggs and gluten, she was able to come off all her medications within 18 months of her diagnosis. The Deliciously Ella blog was born during this period and has gone from strength to strength. Ella also has some amazing cookbooks (that Mrs Goji & I love). If you have never been on Ella's website…..go there now!
https://www.instagram.com/p/BIpb7afASI0/?taken-by=deliciouslyella
Bitter Sweet is a great vegan blog with a focus around sweet treats (a must for those with a sweet tooth). Although the focus is all things sweet, it wouldn't be fair to not mention that the blog also contains great savoury and fresh vegetable dishes for those wanting to rustle up something quick and nutritious.
Vegan Richa is run by Richa Hingle, an award winning blogger and photographer. She has featured in Oprah.com, VegNews.com, Cosmopolitan and Huffington Post to name a few. Richa has been blogging since 2009 following a career in software development and also following a potentially fatal brain tumour diagnosis. Richa went plant based in 2010 and has never looked back. Her recipes and blog is simply stunning. I love the quote she gave on her blog when asked why vegan. She responded: "I couldn't directly or indirectly cause extreme suffering and death of any other animal or human when there are alternatives". Amen to that!
I love food photography and I am continually looking for creative inspirations. If you share this passion too then I can't recommend strongly enough that you pay a visit to Pickles and Honey. This is one of the best vegan blogs on the internet for recipes and stunning photography. It will literally leave you drooling! Enjoy!
Gluten Free Girl is the blog of Solveig, a 20-year-old vegan blogger. She started the blog at 16 after discovering she had developed a gluten sensitivity. The blog chronicles the journey of Solveig and provides lots of tips and information for anyone who thinks they have health problems associated with gluten. There are lots of stunning gluten free recipes from: breads, breakfast ideas, desserts, cakes, cookies, pies and tarts, sweet treats, main courses, raw vegan ideas, soups and spreads. Basically this is a great collection for those wanting to avoid gluten!
This is another one of my favourite vegan blogs and it is a great site for those of you that love food photography. I have slight blog envy if truth be told lol. I love the food outlook that Sara and Hugh have, minimal intervention and freshly prepared. They have recipes for every taste and persuasion. Appetizers, sides, summer, winter, breakfast, beverages, salads and baby foods. You name it, they have it.
The Fig Tree Blog is run by Winnipegger Courtney and was a predominantly vegetarian based blog until Winnipegger was diagnosed with a dairy allergy. Soon after she went vegan. She said goodbye to meat, dairy and eggs and she's never felt so good. The blog contains lots of great recipe ideas as well as some stunning photography. A great all-round blog!
Keepin It Kind is a blog by Kristy and Chris. I love the whole ethos of the blog from start to finish. Kristy was a self-confessed meat, dairy and eggs lover and the thought of going vegan filled her with fear. In her early 20's she transitioned to be vegetarian and struggled to give up cheese. Eventually she transitioned fully to a vegan diet and now her and Chris (photographer) make stunning recipes accompanied by visually pleasing food snaps. Stop by and say hello to Kristy and Chris!
Is a great vegan blog for those who have dietary restrictions. The blog is run by Cara and she states that: "My hope in starting this blog was to create a site where people with dietary restrictions will not only feel normal, but find that eating without certain ingredients can still be good". Here, here to that! And the blog certainly delivers on that front. There are lots of breakfast recipes, bread recipes, copycat treats, cookies and bars, snacks, all raw recipes, ice cream, chocolate recipes and side dishes…….to name a few.
I love Vegan is run by Brittany and William, a young married couple from Canada. Their goal is to make living a vegan lifestyle as simple and sustainable as possible. They are both passionate about veganism and they are both passionate about food photography. They have some great vegan recipes and some vegan resources on their blog, so stop by and say hi!
The Colorful Kitchen is a great blog that is based on great plant based recipes that are mainly gluten free. The blog is run by Ilene (a certified health coach) and Ilene is a firm believer in listening to the body and making choices based on what the body is telling you to do. There are lots of great recipe ideas on The Colorful Kitchen: smoothies, breakfast recipes, baked goods recipes, raw food recipes, desserts and also great holiday recipes.
Vegan Blogs – Environment and Animals
The Cowspiracy blog is one of the best vegan blogs on the internet that highlights the destructive consequences that animal agriculture is having on the planet. The blog and website is born out of the critically acclaimed film: Cowspiracy: The Sustainability Secret. If you haven't seen it then get yourself on Netflix NOW! As most of us know, animal agriculture is the leading cause of deforestation, water consumption and produces more greenhouse gases than all of the transportation industries combined. The blog is a great resource that takes these facts one step further and provides daily and weekly articles around highlighting further issues born out of the animal agriculture industry. A great blog and resource for all vegans.
Get Vegucated is a leading blog from the makers of Vegucated. Vegucated is a critically acclaimed film following the journey of three meat and dairy loving New Yorkers as they follow a vegan diet for six weeks (a must see film!). The blog contains lots of great information from resource pages to communities that you can get involved in. There is also lots of great articles that will help you keep informed on everything vegan!
ADAPTT was formed in 1996 by Gary Yourofsky. Gary is a leading animal rights activist and to date has given over 2,600 lectures to well over 60,000 people and his YouTube videos have been viewed millions of times on the internet. Despite being arrested numerous times and being banned from 5 countries, Gary still continues to motivate and inspire. His website and blog is a great resource for anyone who thinks I wish I had an answer for that vegan question. There is information on plant based diets, animal rights, recipes, videos and other great presentation materials. A great all round source of information.
The People for the Ethical Treatment of Animals (PETA) is a UK based charity that is run to protect the rights of all animals. PETA campaigns tirelessly via research, legislation, events, public education and even celebrity involvement campaigns to highlight the mistreatment of animals all around the world. Their blog is one of my go to sites to keep up to date on animal activism information and I strongly urge you to stop by on their blog at least once a week!
I hope you found my list of vegan blogs useful and it helps motivate you into a healthier happier life.
Best regards,
Goji Man
SIGN-UP FOR MY WEEKLY NEWSLETTER FOR ARTICLES, RECIPES, MEAL PLANS AND MUCH, MUCH MORE!